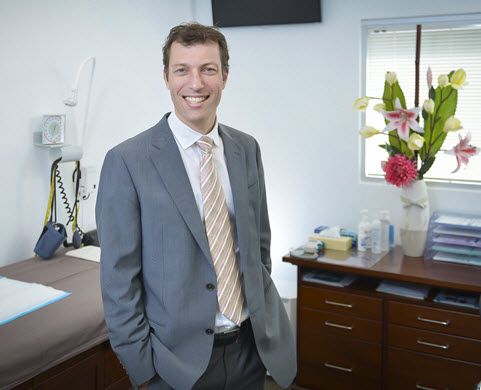 Dr Scott Pearce is a specialist Obstetrician and Gynaecologist based in Melbourne, Australia.
He obtained his medical degree from Monash University in 1993, later undergoing specialist Obstetrics and Gynaecology training at Monash Medical Centre in 1996. He also obtained specialist qualifications in February 2002 and is a Fellow of The Royal Australian and New Zealand College of Obstetricians and Gynaecologists (RANZCOG). Furthermore, he was the inaugural Advanced Gynaecological Surgical Fellow at Monash Medical Centre in both 2001 and 2002.
Dr Pearce commenced a two-year specialist graduate course at Monash Medical Centre and received specialist training, which has allowed him to perform various advanced procedures, including laparoscopic and urogynaecological (prolapse and incontinence) surgeries. Dr Pearce is one of the few gynaecologists in Australia to have completed a two-year formal laparoscopic surgery fellowship, to learn the specialised skills needed to perform this procedure. He won the 'AGES travelling fellowship award' in 2003 to further his laparoscopic surgical training in Berlin, Germany and Caen, France.
After commencing private specialist practice in 2003, Dr Pearce undertook fertility and In Vitro Fertilisation (IVF) training at the Royal Women's Hospital, Melbourne, in conjunction with Melbourne IVF. He is experienced and highly skilled in managing all aspects of female and male infertility.
Dr Pearce is highly regarded for his expertise, as well as his personable nature and empathetic approach towards his patients. He takes the time to explain matters clearly, which is a source of great comfort.
A dedicated family man with three children, Dr Pearce is also committed to the wider community and continues to teach specialist trainees and Australian and overseas gynaecologists the techniques of laparoscopic surgery at Monash Health.
Dr Scott Pearce discussing his most memorable patient
Dr Scott Pearce in the Melbourne IVF, Mt Waverley Fertility Clinic
Dr Scott Pearce is associated with the following hospitals:
Melbourne IVF:
Dr Pearce is a Melbourne IVF Fertility specialist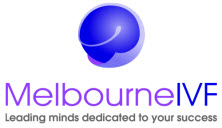 Associations & Memberships